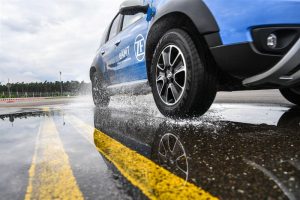 AXLES – SPARES
ZF supplies complete front and rear axle systems, Including wheel suspension, spring suspension, damping and brakes to vehicle manufacturers worldwide. ZF Aftermarket offers the right passenger car and commercial vehicle axles original spare parts for comprehensive maintenance and repair.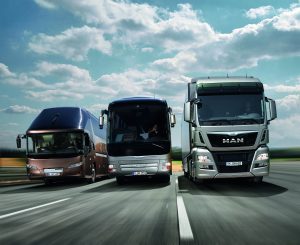 BRAKE PADS – HEAVY-DUTY COMMERCIAL VEHICLE

Eurospec commercial-vehicle (CV) pads are made from OE-quality materials with international approvals designed specifically for each vehicle's braking system. The result is consistent braking performance under all temperatures and conditions. It delivers the best possible combination of performance, comfort, and ultimate drivability.  Optimize the performance of the entire braking system to deliver the ultimate in stopping power reliability and safety.  Require a minimum bedding-in period.  Offer extended life and minimum disc wear.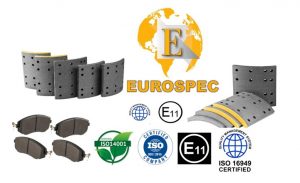 BRAKE PADS – LIGHT VEHICLE

Eurospec brake pads offer unmatched quality. European regulation ECE R90 requires that all brake pads and shoes must pass rigorous tests comparing the performance of the aftermarket product with that of the original brake components. All our brake pads and shoes have achieved ECE R90 homologation: this means that they offer compatibility and superior performance to that of the original equipment. Our brake pads are manufactured under stringent quality standards at an in-house ISO/TS 16949 rated manufacturing facility. Toyota, Ford, Mazda, Isuzu.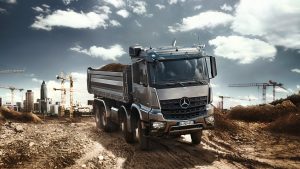 LEAF SPRINGS
In addition to your suspension needs, we also offer you the service to rebuild springs and also offer new standard and custom replacement springs.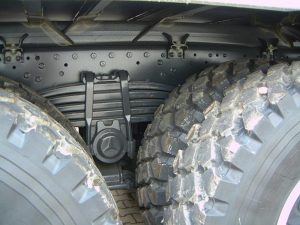 BRAKE ADJUSTERS
The Haldex range – from the new generation of S-ABA self-setting automatic brake adjusters to the well-established AA1 automatic brake adjuster – sets the highest standards for performance, reliability, and safety.
Key benefits:
Automatic adjustment of the brake to compensate for lining wear.
Adjusting the brake lining to a constant clearance towards the drum to ensure optimized braking performance.
Variants for different vehicle and axle types to meet brake performance, regulations, and installation requirements
Working principle applicable on all markets having drum brakes.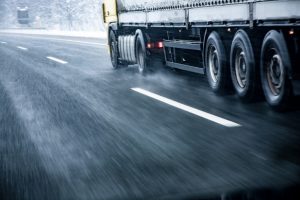 BRAKE DRUMS & BRAKE DISCS
We stock a wide range of brake drums & brake discs, that comply with international regulations (ECE R90) & certifications (ISO9001 & ISO/TS16949).
ECE Regulation 90 (ECE R90), which specifies design, construction, and performance requirements for brake discs and drums. The regulation intends to ensure that a service brake part performs within a prescribed tolerance of the Original Equipment (OE) part it is intended to replace.  
ISO9001 – Quality Management 
ISO/TS16949 – Environmental management
We also offer the convenience of in-house brake drum & brake disc skimming, to the allowed specification.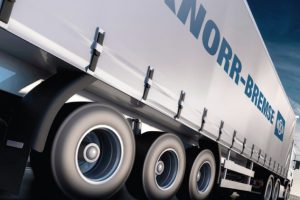 CALIPER MAINTENANCE & RE-MANUFACTURING
We offer you the service to re-manufacture pneumatic brake calipers for all major brands: Knorr-Bremse | Meritor | Wabco | Haldex in-house repairs with quick turnaround time. Premium quality and original service parts are used. Synchronization of threaded tubes to 0.25mm. Potent Lon-meter function check with the Knorr-Bremse diagnostic unit K154433N50. Guide pin movement checked with a dial gauge to <2mm. Adjuster function check. 6 Months – 50 000km warranty subject to inspection. We offer you the service to re-manufacture pneumatic brake calipers for all major brands.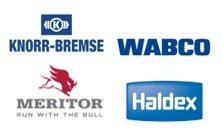 Knorr-Bremse | Meritor | Wabco | Haldex. In-house repairs with quick turnaround time.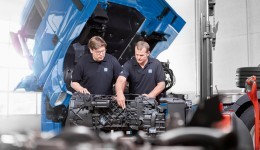 TRANSMISSIONS – SPARES
ZF Aftermarket offers you everything you need for your transmissions: new transmissions, genuine spare parts repair kits, and components. Thus, we also provide premium quality technology and warranty at the volume production level for the aftermarket.